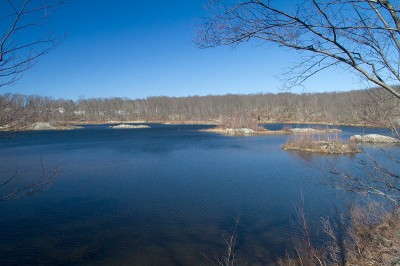 A new trail map for Apshawa came out last September, and while it's not unusual for trails to change, there are some huge differences since we last hiked this in Nov. 2010 ("Apshawa Preserve").
In addition to some changes in route configurations, a few trail colors have changed (the trail in the beginning is now BLUE instead of WHITE etc) and even a whole section of WHITE is gone from the map.
And last time, we hiked a rather soggy YELLOW trail around the end of the reservoir but that is now closed due to the eager beavers who have managed to flood the trail.