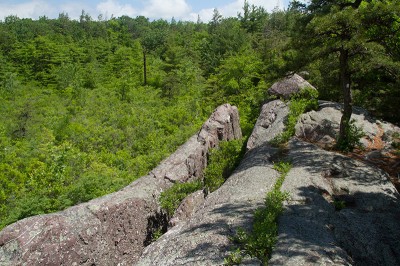 Bearfort Ridge is one of our favorite hikes because it's consistently enjoyable.
We're the first to admit that even some of the best routes have some boring stretches or areas that lack a little in the scenery department that you overlook because of a great destination.
Not this route.
Hike through a beautiful hemlock forest on a trail with enough twists and turns to keep you on your toes, large expanses of rock, a bit of scrambling, ridge views, and a pretty destination to work towards – all packed into less than 6 miles. If there is any downside to this area, it is the popularity of Surprise Lake.