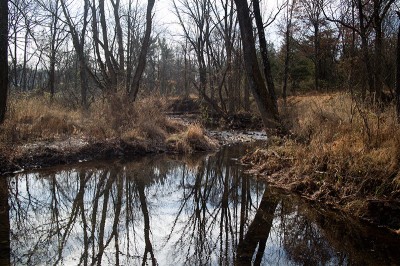 Three short loops that can be combined or hiked alone in this small park surrounding the Ten Mile Run Stream.
4.2 miles, easy; not a lot of rocks or major hills. Multiple rock-hop stream crossings might be tricky when the water level is up.

Our two cents: This has been on our list to check out for awhile and is a nice option for a short hike in central Jersey – but it's not something to drive far for. Stick to hiking Sundays during hunting season, in addition to many park rules there were multiple deer stands. And we saw 2 deer just in the short time here.
Check out the new "Butler Road Natural Area" hike...