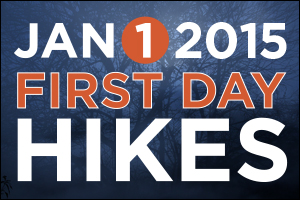 A hike is a great way to kick off the New Year. There is nothing like fresh air and an invigorating hike on the first day of the year.
It's also not a bad way to shake off some holiday over-indulgence... although, in our opinion, leftover holiday cookies count as "trail mix".
For New Year's Day hike ideas, try our Best Hikes in NJ page or check out one of the First Day Hikes being held  across the state on January 1, 2015.