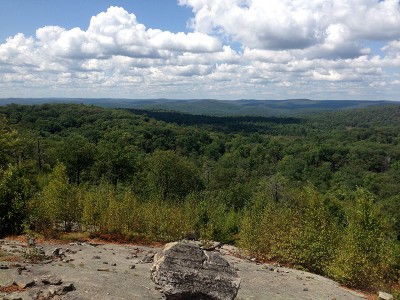 Plenty of views and a few old mines on a hike up Black Rock and Hogencamp Mountain in Harriman State Park, NY.
Late August is usually hot so we'd planned a bike ride, but when the forecast showed hiking weather we quickly switched gears and opted for a hike.
To keep it simple I picked out an area in Harriman that we hadn't been to in awhile and chose a hike in Take a Hike New York City.
Riiiiight. Like I can keep anything simple.
I decided if we reversed the route in the book we would have more options to extend the hike (which we, of course, did). So our route ended up being something different – but nice nonetheless.