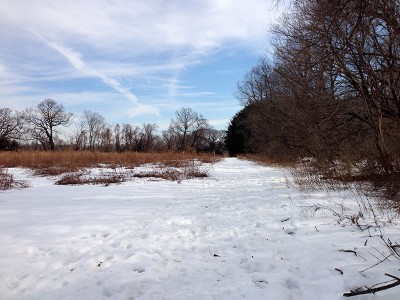 We had limited time to get outside this weekend, so of course the weather hit 50+ degrees.
Still, we managed to fit in a test of our new snowshoes at a local field to get them adjusted. There were still several inches of icy, crusty, wet, slushy slop that used to be snow but it was enough to get them set up for the next snowfall.
The next day we swung by Helyar Woods for a quick hike. This is a small park well used for short walks so I expected the trails to be barely snow covered at this point, but instead we found a mess of icy slush that had re-frozen.