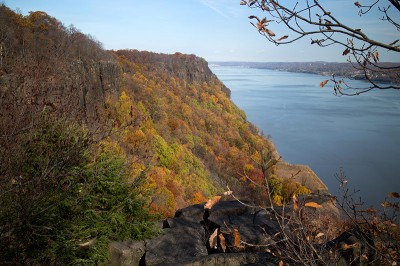 Sweeping views of the huge cliffs of the Palisades and New York, a rocky hike along the shore, and the castle-like Women's Federation Monument.
6.4 miles, surface ranges from easy path to rocky trail. Upper and lower portions are level but there is a very steep descent via old and potentially super slippery stone steps (consider reversing this route in wet or icy conditions so that you go up these instead), and then another uphill trail later to get back to the upper trail. Shore trail is rough and uneven stone in some areas.
Check out the new "Palisades - Alpine to Forest View" hike.