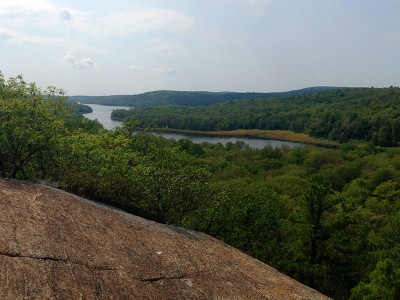 Challenging loop that combines a section of the Four Birds Trail with the Splitrock Trail to circle Splitrock Reservoir.
Enjoy views of the reservoir and Misty Pond from Indian Cliffs. This challenging loop is one of the most difficult hikes in NJ.

11.2 miles; challenging. Suitable for experienced, fit hikers only (seriously, we aren't kidding here). Even though the loop is on the low end of challenging distance wise, the relentless minor elevation changes of the Highlands terrain provides a workout.