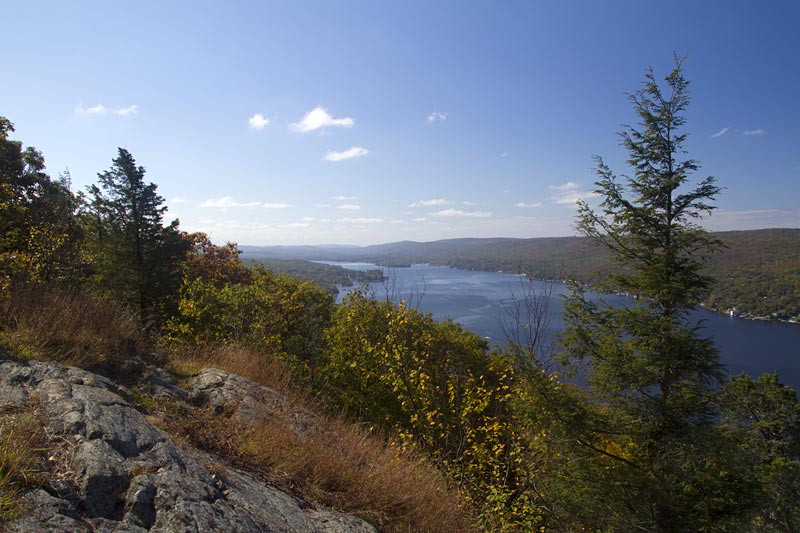 This loop takes in the Bare Rock Trail, an overlook of Greenwood Lake, 360 degree views from a fire tower, plus a few other viewpoints.
You can also check out the Sterling Furnace remains. Sterling Forest is just over the NJ-NY border in New York, to the west of Harriman State Park.
10/13/13 - Updated description and changes/additions to route: avoiding the flooded section on Fire Tower Trail, added Lakeville Ironworks and South Point trails to end of route.

8.7 miles, moderate. Trails are very well marked, and there are signs posted at junctions to really make things clear. Sterling Forest has a lot of old woods roads that are quite rocky. The approach to the fire tower on the Highlands Trail is up a steep rocky section, with a little scrambling.