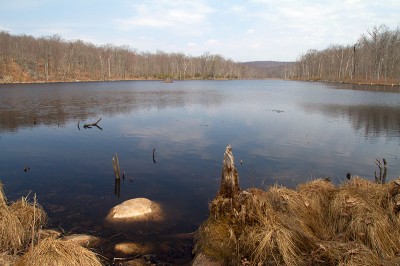 After poking around some older pages in the site, I decided Beaver Brook and Lost Lake would be good to revisit.
Having a site that contains your prior hikes often comes in handy when trying to decide where to go. We hadn't been since 2009, when our hike had been cut short by a bear ("Beaver Brook Trail… and a bear in a tree").
This hike starts out with a scenic view of Saffin Pond right away, though it does look nicer once things bloom a bit.
Follow the Highlands Trail to the Beaver Brook trail...

Continue reading...