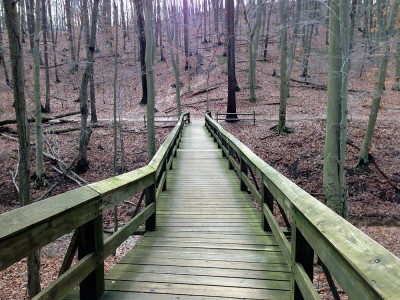 It had been ages since we stopped by Holmdel Park - so long ago that it pre-dates us keeping track in our trail blog.
We hadn't gone in a long time because this is small park with short trails, where people go for a jog or a stroll. It really falls into the "light hiking" camp.
The hiking is pleasant enough, and varies between packed dirt trail with some roots to a gravel path. Most of it is wooded, but it does skirt the park road, another parking lot, and an open field.
It is a good place for novice hikers or kids, plus there are several playgrounds and Longstreet Farms to keep everyone entertained.