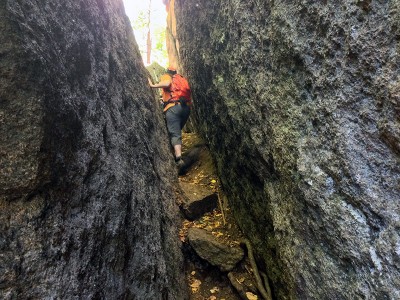 Scramble through the Lemon Squeezer – a narrow rock crevice on the Appalachian Trail – and hike past Island Pond, Boston Mine, Green Pond, and the Valley of Boulders.
8.2 miles; moderate. Rugged and rocky trail surface, but other than the Lemon Squeezer area, no real scrambling.

Updated 10/15/15 - Revised description; adjusted for the reroute of Stahahe where it no longer crosses the stream due to the bridge being gone. Added new photos and GPX.