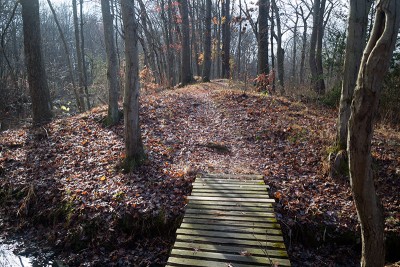 Easy trail that skirts the edge of Lake Mercer, travels through woods and along fields and streams.
5.0 miles, easy surface: packed dirt, some roots/mud, mostly level.

Our two cents: While we normally avoid built-up parks like this, the eastern section of the park loop is all trails and is quite nice. It is a little confusing/vague in spots so check the notes below.