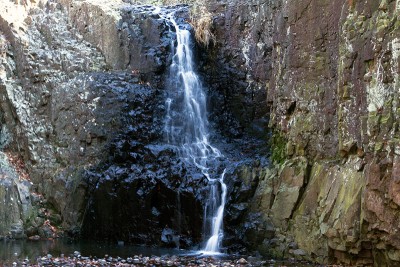 Moderate hike that takes in a viewpoint from historic Washington Rock, Hemlock Falls, and the Rahway River.
Historic Fun Fact: Washington Rock is where a signal beacon warned the Army at Morristown of the British Army's approach.
Trail surface: Moderate, somewhat rocky trails. A few easy stream crossings, and one over the Rayway River that may be tricky depending on water level/rock shifting.
This route: 6.0 miles.
Shorter: There multiple parking areas, trails, and woods roads to create shorter routes. The woods roads also tend to be easier and more level.
Longer: Use the Lenape and Oakdale Trails to add in the other half of the park or extend the route with the Turtle Back trail.