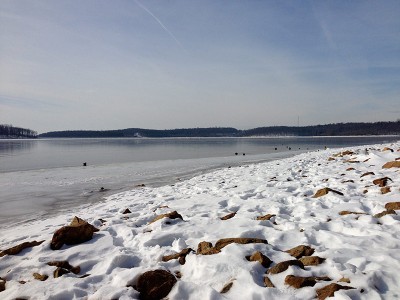 With several inches of snow still on the ground, we decided to head out to Merrill Creek Reservoir.
It was a beautiful winter day with sunny blue skies and nearly 40 degrees – so welcome after all the snow and bitter cold this winter.
We decided to follow the same route as last time - hitting the RED and BLUE trails from the visitor center then make our way over to the Perimeter Trail to circle the reservoir.