So, originally I set out to hike the South loop of the Pinchot Trail but ended up on the North loop. Part of my mission for the day was to scout potential overnight spots on trail. The problem is the maps. Once I finally reached Bear Lake Road (2 1/2 drive up the PA  Tpk! Yuck!) I only found one parking area at the trailhead for the North loop. Even the PA DCNR map fails to point out the parking area on Bear Lake Rd at Tannery Rd (1/2 mile down) for the South loop. The map suggests that you have to walk that 1/2 mile along Bear Lake Rd. I wasn't inclined to walk with Orion down that road. So we set off onto the North loop on the orange blazed Powder Magazine Trail.
"So which way are we going?"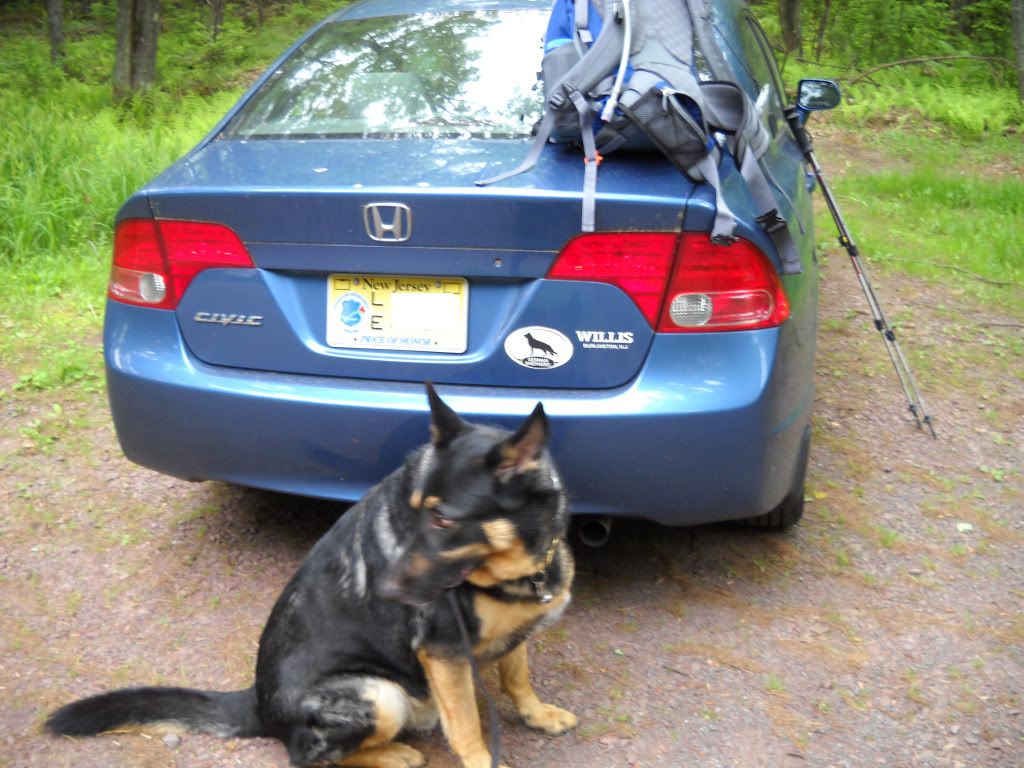 There is an intersection about 1/2 mile in with the Pine Hill Trail. We should have taken that turn but stayed on the orange trail. After about another 1/2 mile we double backed to that intersection. The trail was about to intersect with a road, and than another road and maybe I was a bit tired from the drive or frustrated by not finding the South loop, but it just wasn't thrilling me at all.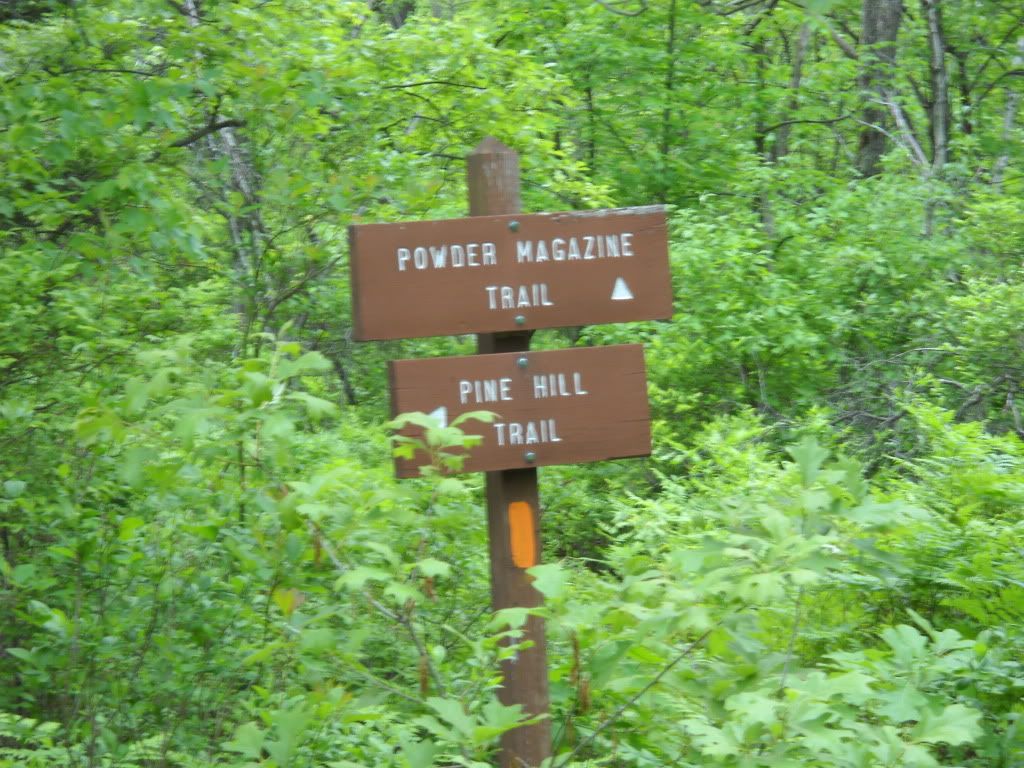 So, left turn onto the Pine Hill Trail. If you look on the map you will see that this trail is blazed red and leads you to the Big Pine Hill Vista. One of these things is actually true.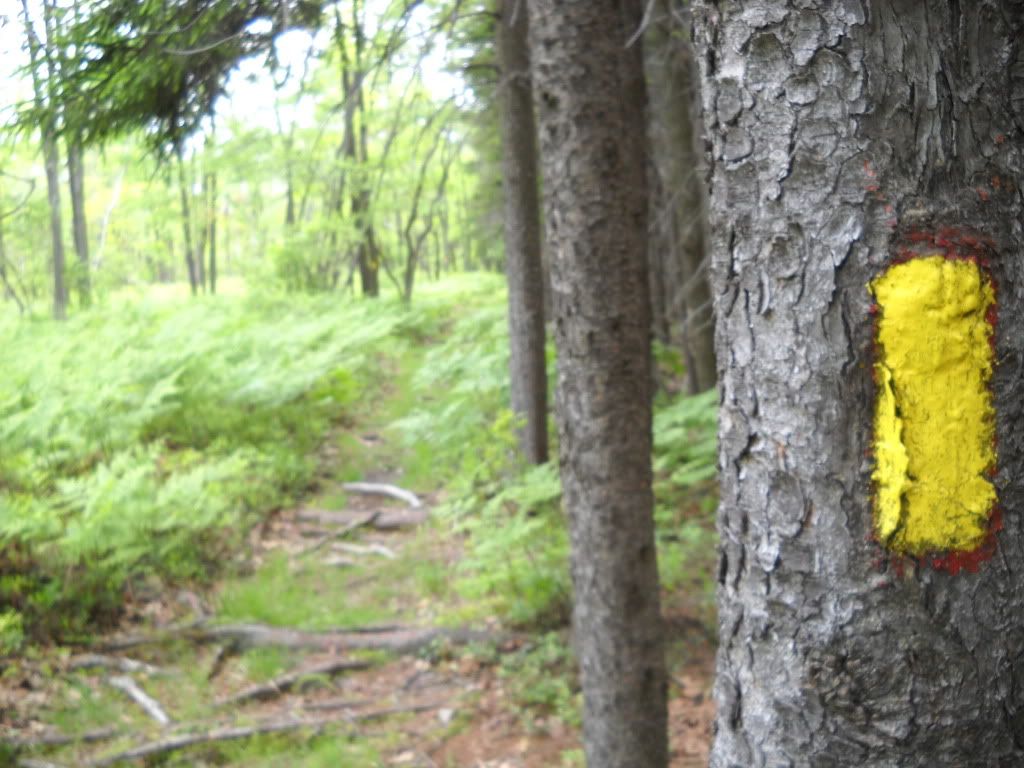 The trail is now blazed Yellow. No big deal. It was my favorite part of the day. The trail goes through a nice pine grove and past some interesting rock formations. It is not a very difficult hike, fairly flat with a couple of minor climbs.
These groves are my favorite spots on hikes.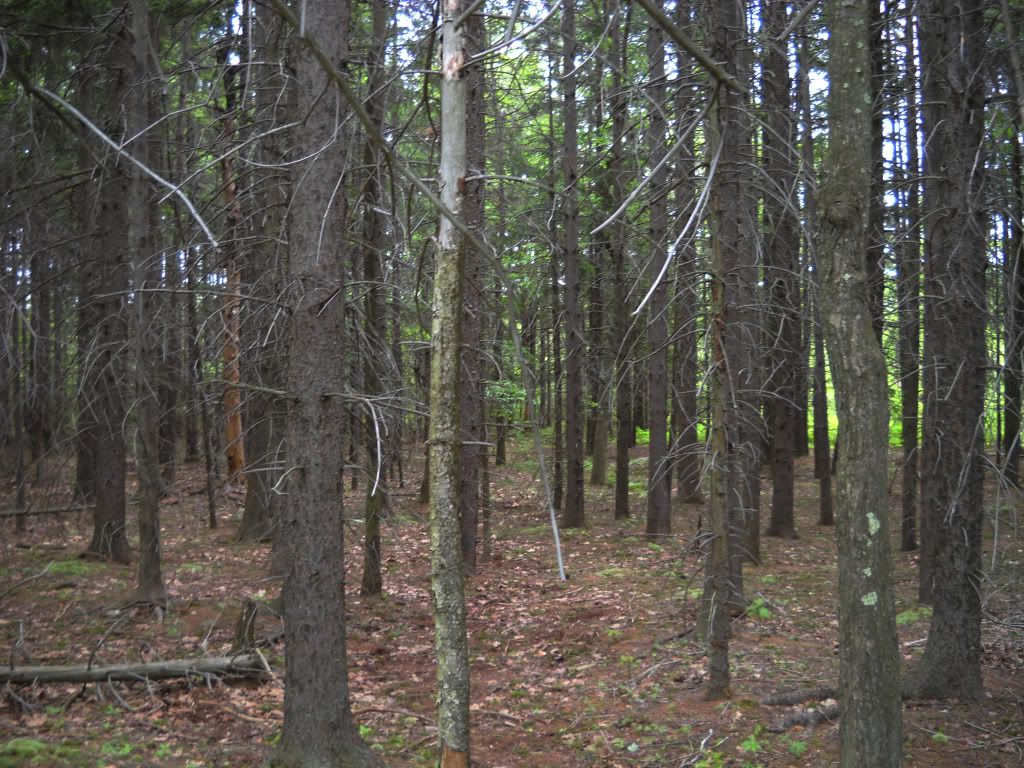 Rocksylvania!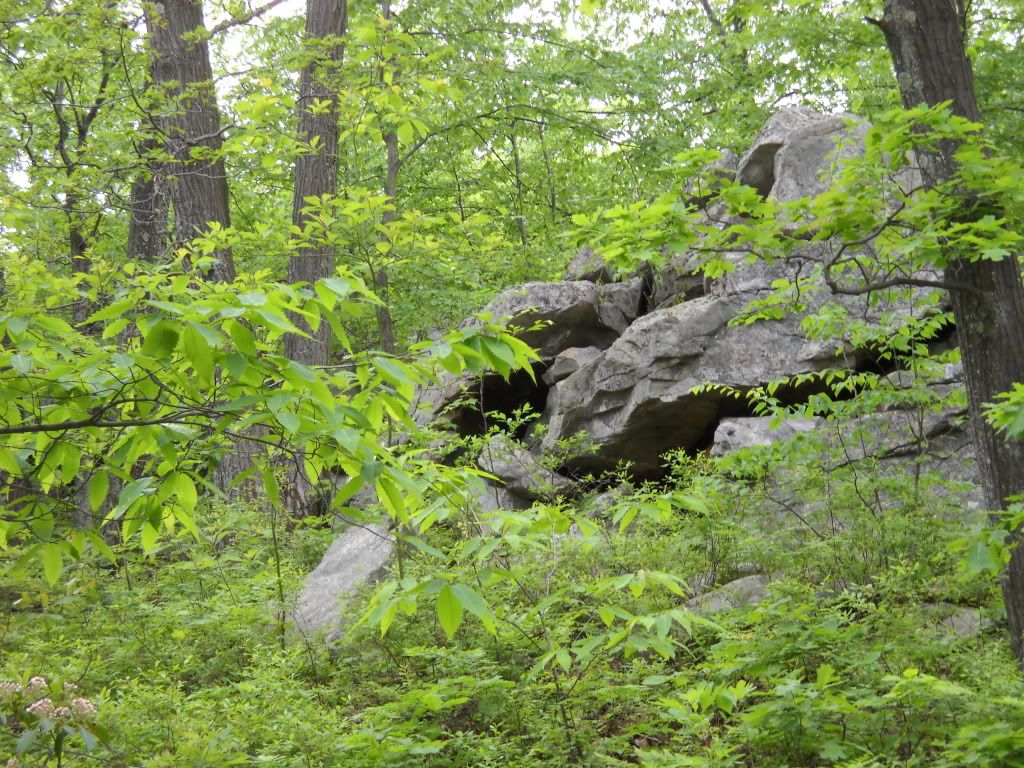 After the biggest climb of the trail, hang a left onto a dirt road that leads to the Big Pine Hill Vista. It was our lunch stop and the 360 degree view is very nice (probably nicer on a clearer day.) They have constructed a viewing platform for lunching and viewing.
Off to the west is a wind turbine farm - very cool.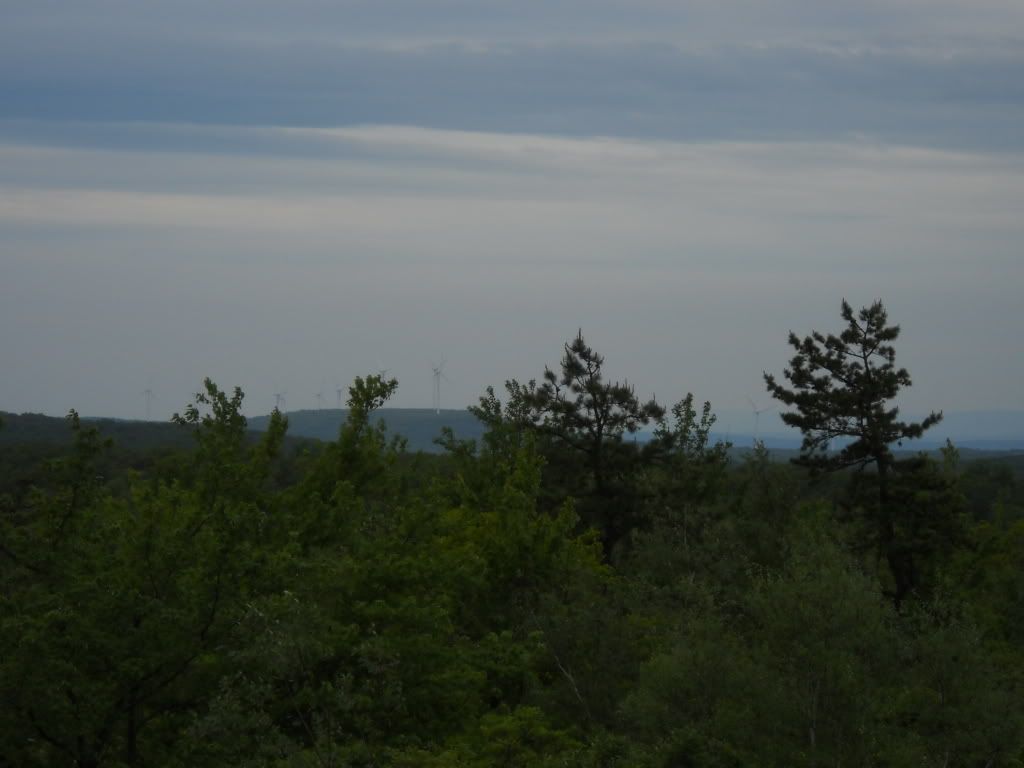 And here is why they call it Big Pine Vista (I'm guessing.)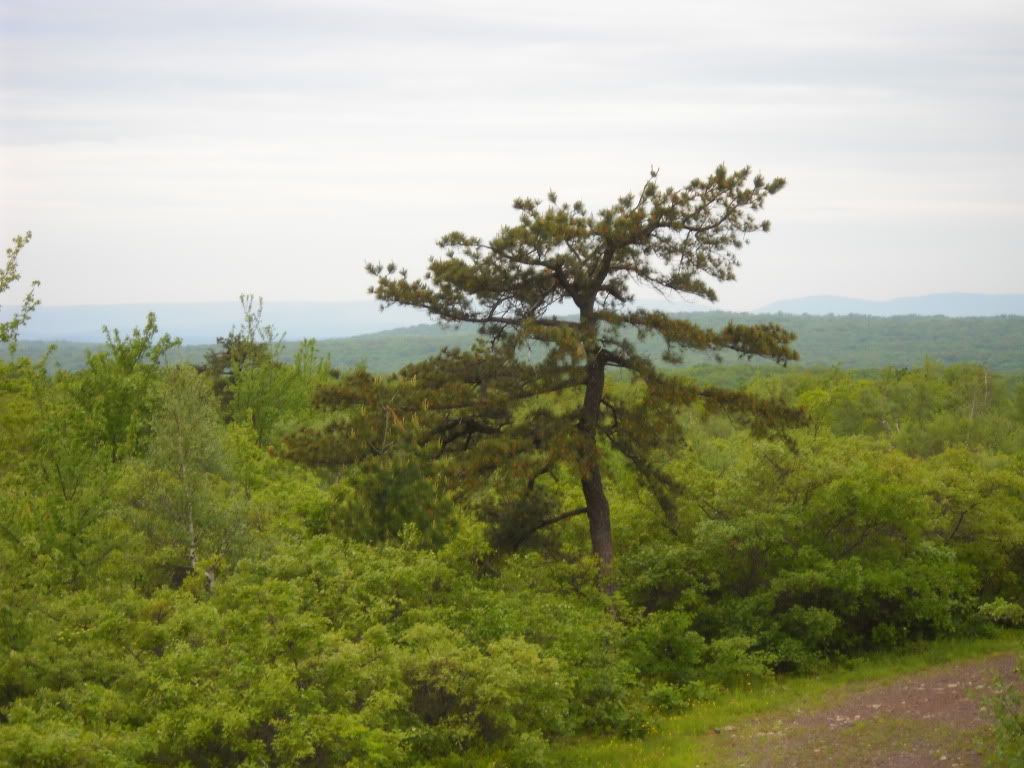 So overall it was a good hike. Any day in the woods is a good day. I'm not too impressed with the maps but maybe this is because the Pinchot Trail system is relatively small compared to some of Pennsylvania's other hiking areas. We didn't experience any other hikers all day and despite hearing a lot of wildlife nearby we didn't see any (the Woodpeckers were especially busy.) I got in my first hike with my new daypack (REI Lookout 40) and loved it! Loaded up with 20lbs just to really test it out (most of that was water for Orion) and it felt great! The weather on the other hand was definitely not as forecasted. What happened to 80 degrees and sunny? It was more like 60 degrees, overcast and drizzling rain.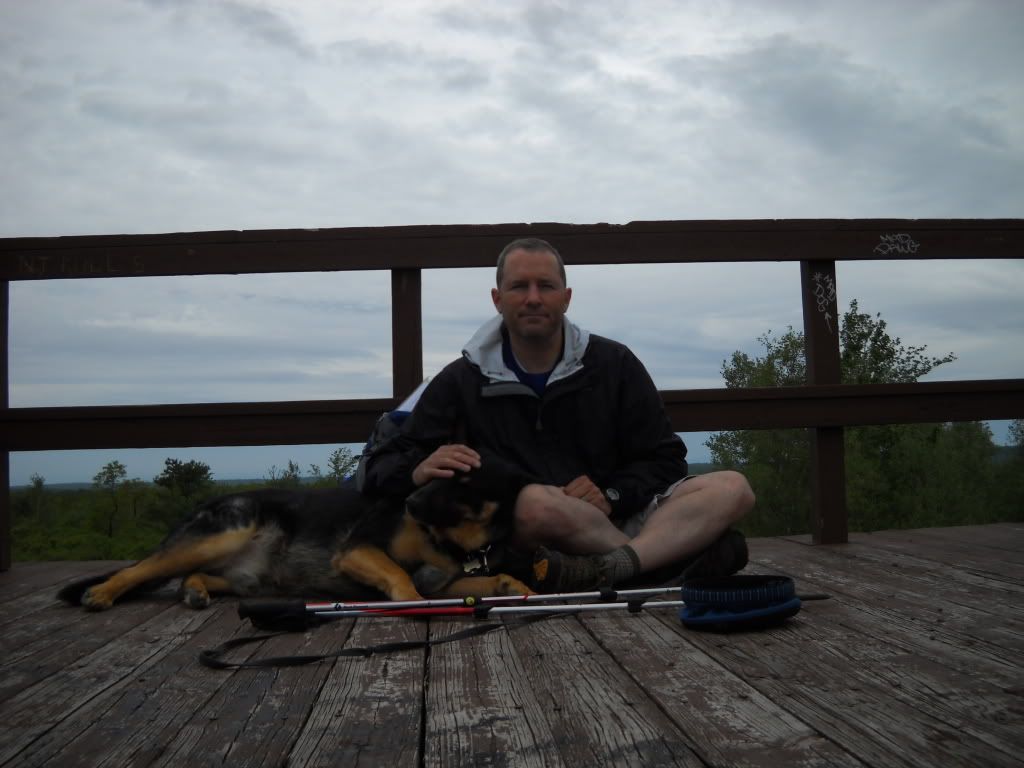 Overall I estimate we hiked about 5+ miles. 3 1/2 hours of hiking compared to 5 hours of driving (round trip.) And I didn't see any spots on the North loop that I would overnight. Maybe they are on the South loop.
Next time I think we will head to French Creek Park or Hickory Run.
Joe