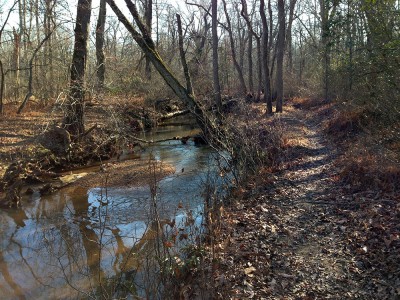 Hike along the Shark River and over boardwalks in this Monmouth County park.
4.2 miles. Trail surface is mostly easy, a mix of root-filled-dirt and sandy trails. Minor hills.
River's Edge trail is rated as challenging but it just follows along the river, and there are a couple of rough-wood stairs… that's about it. Road noise throughout the park..