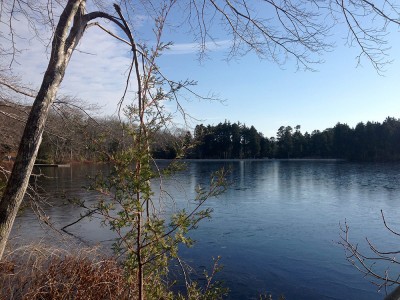 For detailed hike directions, maps, and photos, visit our recently updated Wells Mills page.
We always try to get out and hike on New Year's Day. It's a great way to start the new year – and a good way to shake off the end of the holiday "eating season".
And the, um, wine and cheese from the night before.
For this reason I usually try to choose a "no-brainer" hike – one we've done before, requires little navigation, with not-too-difficult terrain, and one that is good if it snows or is really cold. This year my first thought was that Wells Mills would fit the bill.