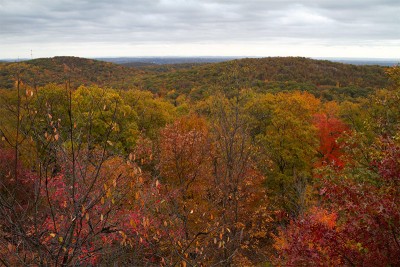 Views of the NYC skyline (Ilgenstein Rock) and of Wanaque Reservoir (Erskine Lookout) are along this hike in Ringwood State Park.
9.5 miles. Moderate. Typical rugged Jersey trail surface.

Update 11/20/15 - Description and GPX updated, foliage photos added.
Our two cents: A stunning section of forest with a couple of nice views as a goal but this long route leans more towards avid hikers comfortable with a complex trail network. Plenty of shorter options are possible, the directions below indicate ways to shorten it, or use a route in one of the books.