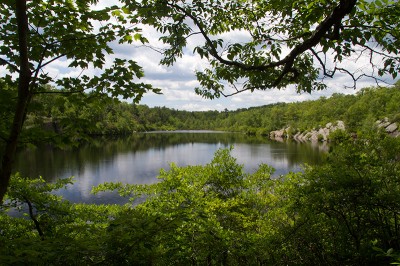 This is one of those hikes where there are so many excellent vistas that they almost get old.
Almost.
And that's before arriving at Terrace Pond, one of the prettiest hike destinations in the state.
The trail starts through a rhododendron tunnel and then heads uphill to arrive at the first viewpoint in just over a half mile.
The trail continues along the ridge for view... after view... after view. As you continue on, Greenwood Lake can be seen in one direction and the NYC skyline in the other...