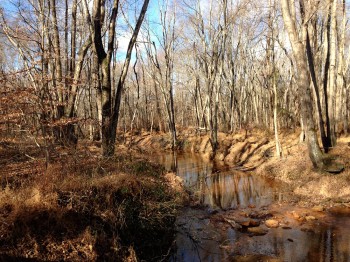 Easy loop through pine and deciduous forest, following along the Manasquan River briefly.
The forecast was calling for a windy and super cold day plus we only had time to get a quick hike in. Somehow we always end up at Turkey Swamp when its freezing or the ground is snow covered.
The forecast was spot on - with the wind chill it felt like 8-10 degrees out. With the right gear however, it's not really an issue. (For help with cold weather hiking, pop on over to our Winter Hiking Tips page)
Miles: 3.7 - very easy trail surface, basically no elevation change.